About This Game
Gorogoa is an elegant evolution of the puzzle genre, told through a beautifully hand-drawn story designed and illustrated by Jason Roberts.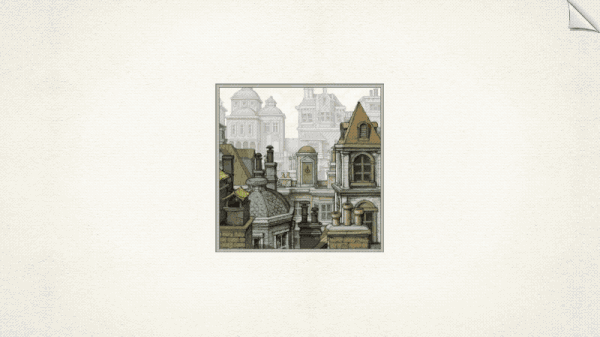 UNIQUELY IMAGINATIVE PUZZLES
The gameplay of Gorogoa is wholly original, comprised of lavishly illustrated panels that players arrange and combine in imaginative ways to solve puzzles. Impeccably simple, yet satisfyingly complex.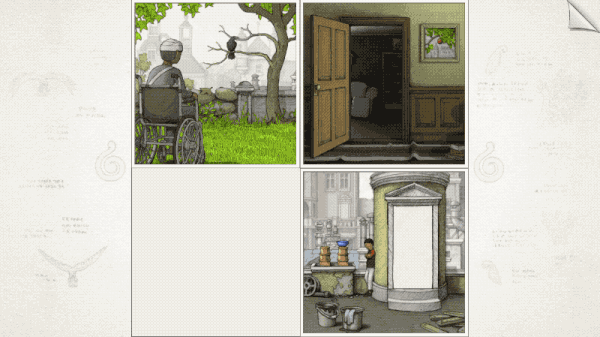 GORGEOUSLY HAND-DRAWN GAMEPLAY
Jason Roberts created thousands of meticulously detailed hand-drawn illustrations, encompassing the impressive scope of Gorogoa's personal narrative.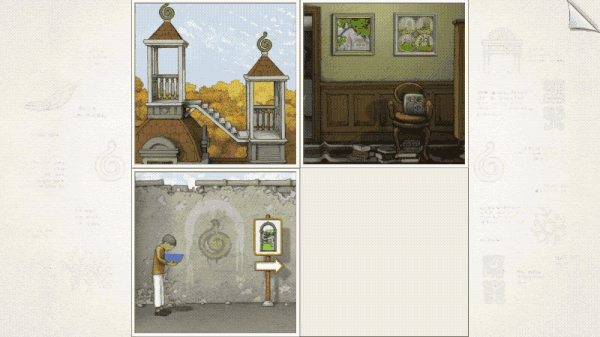 A NEW KIND OF STORYTELLING
Gorogoa isn't just a game – it's a work of art, expressing itself through soulful, charming illustrations and distinguished puzzle mechanics.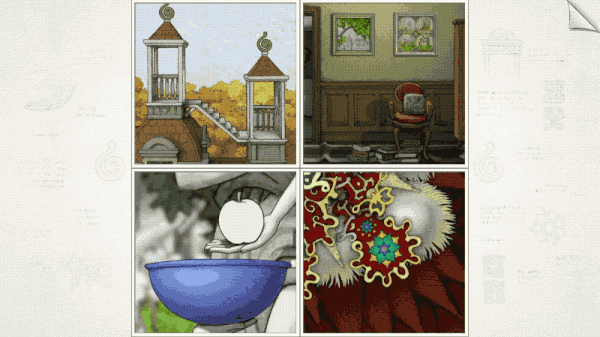 Development
Jason Roberts began development of a card game inspired by interactive comics in his spare time while working full-time, but later decided the style was too complex. Roberts considered writing a graphic novel, but following the success of indie games such as Braid, he realised he could combine his love of art and interactive video games, despite knowing very little about how to develop them. Development on the game began in 2011, with Roberts quitting his full-time job to focus on the game. Originally planned for release in 2013, Roberts ran out of money two years after starting development. He was able to fund his work for another year through investment from Indie Fund, and in December 2016 Annapurna Pictures announced that it would begin publishing games as Annapurna Interactive, with Gorogoa being one of its first published games.
Game Details

Genre
Adventure – Simulation – Puzzle
Languages
English, العربية, Português do Brasil, 中文, Deutsch, español, français,
italiano, 日本語, 한국어, nederlands, polski, русский, svenska, Türkçe.
Size
Unknown
Company
Buried Signal / Annapurna Interactive
Released
December 14, 2017
Intro / Trailer / Walkthrough
System Requirements
[Windows]
Minimum System Requirements
[Windows]
Recommended system requirements
System
Windows 7 / 8 / 10
–
Processor
1 GHz
Processor
–
Memory
512 MB RAM
Memory
–
Graphics
GeForce 6 or Radeon X1000
Graphics
–
DirectX
Version 9.0c
DirectX
–
Storage
680 MB
Storage
–
Sound
–
Sound
–
Other
–
Other
–
Thereby
Next Game
People Who Also See