About This Game
ELEX is a handcrafted action role-playing experience from the award-winning creators of the Gothic series, set in a brand new post-apocalyptic Science Fantasy universe that puts players into a huge seamless game world full of original characters, mutated creatures, deep moral choices and powerful action.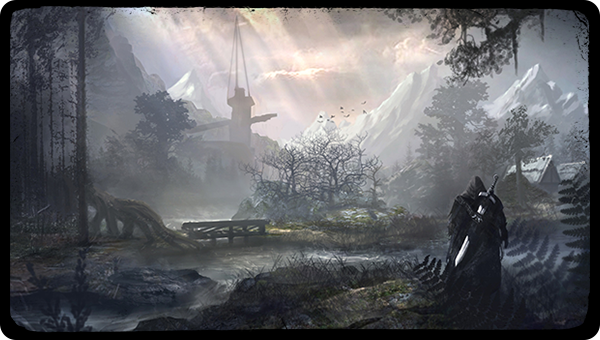 In ELEX, you join the war over a powerful resource that gives people great magic-like powers but turns them into indifferent cold creatures. You decide if emotions and humaneness or cold synthetic logic will rule the world of Magalan.
SCIENCE-FANTASY
Advanced in technology, civilized and with a population of billions, Magalan was a planet looking to the future. Then the meteor hit.
Those who survived are now trapped in a battle to survive, a struggle to decide the fate of a planet. At the center of this fight is the element "Elex". A precious, limited resource that arrived with the meteor, Elex can power machines, open the door to magic, or re-sculpt life into new, different forms.
But which of these choices should be the future of Magalan? Can technology or magic save this world? Or will this new power destroy all those left alive amongst the ruins?
Features
Completely seamless Open World experience without borders and loading zones for the ultimate exploration experience
Vertical Exploration: Use the jetpack to reach any place in the game world
Simulated game world where everything reacts to the players actions and provides for an authentic atmosphere
Highly interconnected quest system that support true player choices
Tactical and challenging combat system for close and ranged combat
Universe set in a post apocalyptic science fantasy universe that combines the most interesting aspects of all genres
Keterangan

Genre
Role-playing – Action – Open World
Works on
Windows (7, 8, 10)
Languages
Audio and text: Deutsch, English, polski. Text only: 中文, český, español, français, italiano, русский
Released
October 17, 2017
Size
26.8 GB
Company
Piranha Bytes / THQ Nordic GmbH
SYSTEM REQUIREMENTS

Minimum system requirements – Windows:

7 / 8.1 / 10 (64 bit)
Processor: Intel Core i5 3570, AMD FX-6350
Memory: 8 GB RAM
Graphics: NVIDIA GTX 660 2GB, AMD Radeon 7850 2GB
DirectX: Version 11
Storage: 35 GB available space
Sound Card: DirectX compatible Sound card

Recommended system requirements – Windows:

7 / 8.1 / 10 (64 bit)
Processor: Intel Core i7-4790, AMD FX-8350
Memory: 16 GB RAM
Graphics: NVIDIA GTX 1060 3GB, AMD RX 480 4GB
DirectX: Version 11
Storage: 35 GB available space
Sound Card: DirectX compatible Sound card