About This Game
The Circle Empires universe is made of interconnected circles, each containing loot to plunder and foes to defeat. You are the god-like leader of your tiny kingdom, hungry for power. Use your skills to hunt down increasingly powerful enemies and expand your empire. The game world changes every time you play – no two games are the same. And… you can grow pumpkins!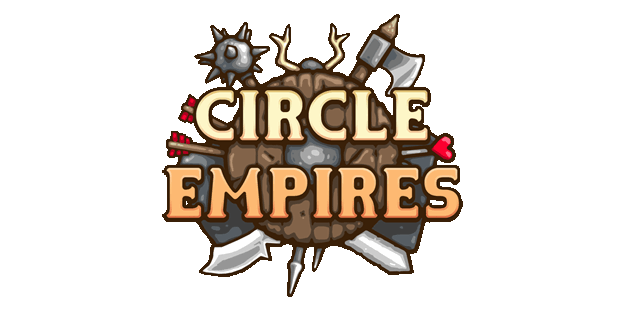 Originally released as a small demo, Circle Empires was avidly played by 160.000+ gamers worldwide.
"Since we got all this love from thousands Circle Empires demo players, we decided to make it into a fully-fledged RTS. Now, after two years of work, this little gem is ready to be enjoyed." – the Luminous Team.
Fast-paced real-time strategic gameplay with large-scale battles
Expand your empire, circle by circle
Units can gain XP and level up
Procedurally generated worlds containing unique flora and fauna
150+ different creatures, buildings and resources
18 Different faction leaders, a variety of bonuses
12 enemy boss monsters
A magnificent treasury that grows with each battle
Circle Empires © 2018 Luminous. Developed by Luminous. Licensed exclusively to and published by Iceberg Interactive B.V. Iceberg Interactive design and mark are registered trademarks of Iceberg Interactive B.V. Microsoft®, Windows® and DirectX® are registered trademarks of Microsoft Corporation. All other brands, product names, and logos are trademarks or registered trademarks of their respective owners. All rights reserved. Made in Europe.
Game Details

Company
Luminous / Iceberg Interactive
Genre
Strategy – Real-time – Fantasy
Rating
None
Released
August 8, 2018
Size
169 MB
Works on
Windows (7, 8, 10), Linux (Ubuntu 16.04, Ubuntu 18.04), Mac OS X (10.11+)
Language

Audio
Text
–
English
Português do Brasil
中文
český
Deutsch
español
français
italiano
日本語,
한국어
polski
русский
Türkçe
Intro / Trailer / Walkthrough
System Requirements
[Windows]
Minimum System Requirements
[Windows]
Recommended system requirements
System
Windows 7 SP1, Windows 8, Windows 10
System
Windows 10
Processor
1,7GHz dual core
Processor
Intel Core i3 2100 3,1GHz
Memory
3 GB RAM
Memory
4 GB RAM
Graphics
Intel/AMD Integrated Graphics, 1GB VRAM
Graphics
NVIDIA GeForce GT 1030 2GB / AMD Radeon HD 6850 2GB
DirectX
Version 11
Storage
1 GB available space
Sound
None
Sound
None
Other
System requirements may be subject to change.
Thereby
Next Game
People Who Also See